United Pentecostal Church Mission (UPCM)
"Shalom Chapel" Berlin e.V.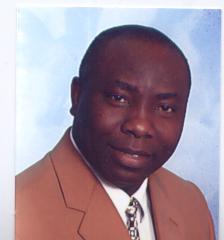 From Pastor's Heart
Dear Gospel Partner and Friends,
Shalom! We welcome you in the name of our Lord Jesus Christ. We are very happy and glad to have you as Gospel Partner and friend of this ministry.
We are ready and would like to help you increase your knowledge about God and His kingdom as it is written in the Bible. I feel with great assurance that you will be benefitted as you come across this church with its doctrinal Bible principle teachings, and with its Prayer ministry, for they will give Bible answers to problems that you are facing today, by application of the word of God.
Hence I am looking forward to hearing and receiving testimonies of divine upliftment, financial breakthrough and deliverance, as God is ready to bless you and lift you beyond your expectation. And he will do "exceedingly and abundantly above your asking and thinking because of the mighty power that is at work in your life." Eph. 3: 20-21
God loves you!
Shalom! Remain blessed!
Yours in Christ,
Pastor Joachim K. BEKOU